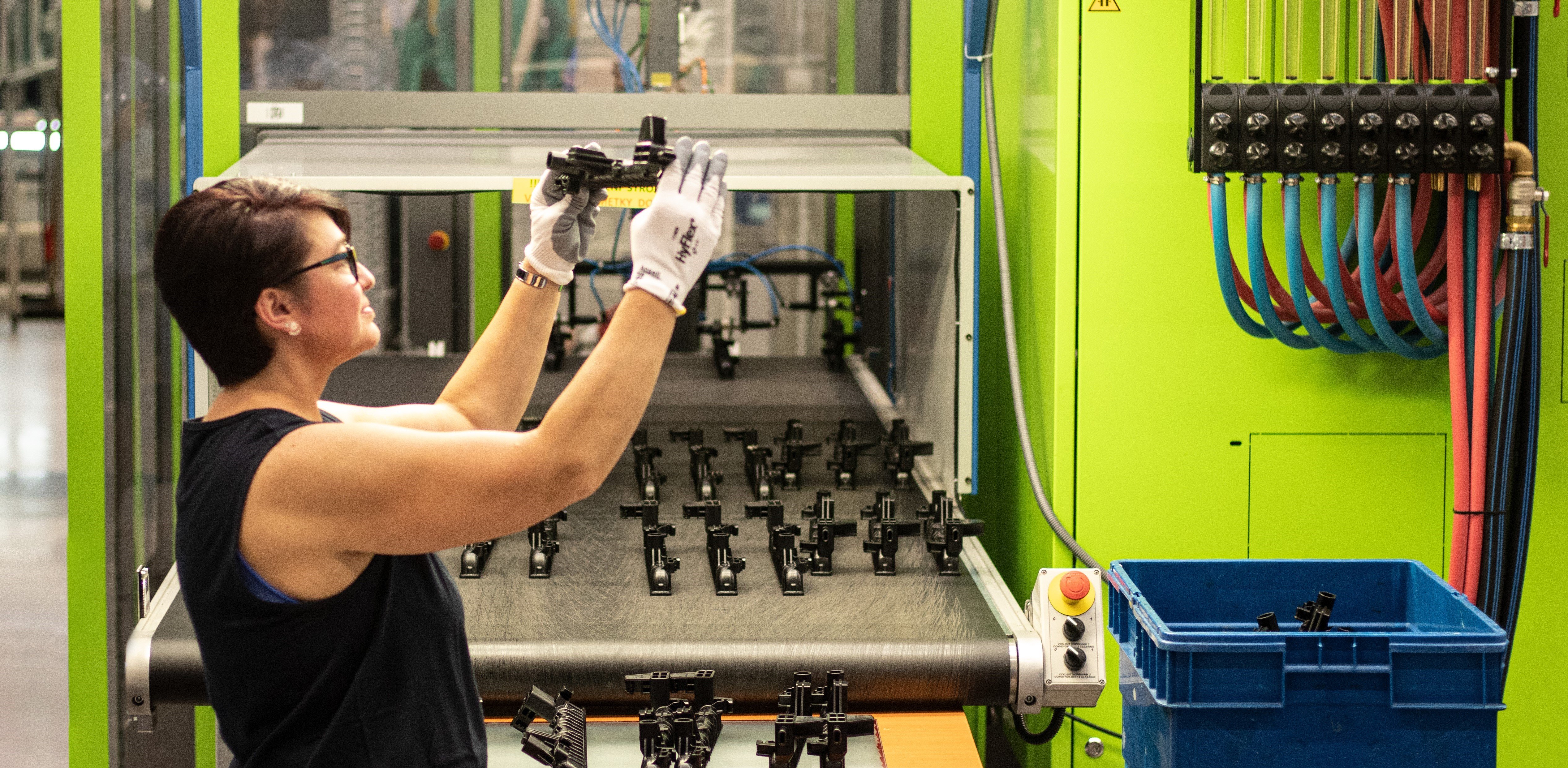 Production of moulds
We produce high quality technical moulded parts for the automotive and other industries. Process management, ISO/TS 16949 and ISO 9001, productivity, competitive prices.
More about the production of moldings

Production
of moulds
We produce injection moulds up to 10,000 kg. Design and machining in CATIA, debugging of the part through MOULD-FLOW, TOP machinery and measuring equipment.
More about moulds

Assemblies
We are a fully integrated supplier for complete production projects. We offer a full service from the production of injection moulds, through the serial supply of mouldings to the final assembly of products.
More about the installations